fishrock studios
www.fishrock.com
info@fishrock.com
707-884-1769 (USA)
THE KALEIDICA LIGHT INSTRUMENT ~ CONIC SHELTER ~ CARTOGRAPHIC REVEAL ~ DESERT PHOTOGRAPHY ~CONTACT
---
Fishrock Studios is proud to offer exploratory products that have inspired, intrigued, and fired our collective imagination. Explore and enjoy! ~CEH
---
fishrock studios proudly presents
The KALEIDICA LIGHT INSTRUMENT TM
A new genre of personal expression... making music with light!
Fine Art, Animation and Performance Software for Mac OS X and Windows


The above image made with The KALEIDICA Light Instrument (Version 2.0) for Mac OS X and Windows XP Computers

The KALEIDICA Light Instrument v.2 is now available for both Macintosh OS X and Windows XP. We invite you to experience the new wave of light performance technologies that make up the KALEIDICA studios. The KALEIDICA includes new animated brushes, dozens of keyboard shortcuts, real-time studio switching for light shows, and animation recording and instant playback of all sessions.
The KALEIDICA is available in two editions: The Mandala Edition ($49.00) which performs all functions except for sequential frame output for professional projects, and The Professional Edition ($259.00). Both run on Windows and Macintosh OSX computers.. CLICK HERE to learn more about the KALEIDICA.
---
CONIC SHELTER
Strength and Economy Using Multi-Conic Geometry
NEWS:January 7, 2009 ...Four Phase/835 square foot design up near Anchor Bay.
First Conic with no internal tripod supports. The geometry is doing all the work. SEE DETAILS



The Conic Shelter workshop this past summer at the inventor's home near Anchor Bay was a great success! Many thanks to all who participated including Brent Scott, Nelson Lunding, Christina Hoffman, Jasper Henderson, Eli Henderson, Hershel, Pete and others. This is the first Conic Shelter built without an internal tripod support. The structural success of this experiment is now leading to a series of designs for much larger structures capable of covering stadium sized areas.... stay tuned! -CH
---
CARTOGRAPHIC REVEAL(mapcomposer.com)
See through your data with MapComposer
Complex map overlays can be interactively and intuitively correlated using Fishrock Studios' MapComposer. The simple example below can be manipulate by moving the orange puck slider at the bottom. Click and drag the puck up and down AND left and right. The left and right motion controls the time series element of the path of Katrina. The up and down motion controls the blend between the ground (map) view and the hurricane image view .


---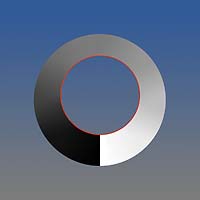 F I S H R O C K S T U D I O S ™
contact us at info@fishrock.com
voice phone: 707 884 1769
P.O. Box 735 Gualala, CA 95445